If you're looking for a place to stay outside Yosemite National Park or a way to extend your stay, one of the best places to look is Tuolumne County. Not only does Tuolumne County include most of the park, but it also contains a sizeable chunk of the adjacent Stanislaus National Forest and Emigrant Wilderness. The towns of Sonora and Groveland, among others, offer a range of lodging and recreational activities that are compatible with a trip to Yosemite.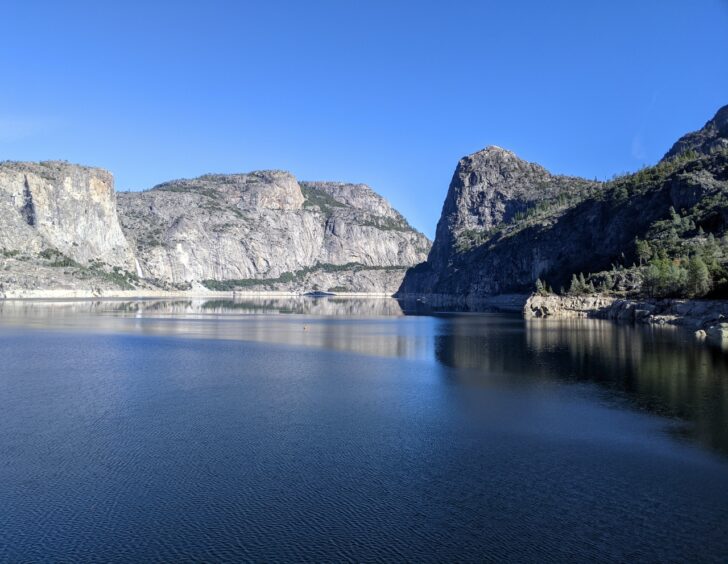 It can be difficult to obtain coveted reservations for in-park lodging or campgrounds. Perhaps you couldn't get as many days as you wanted, or you desire something a little less costly than park lodging. In that case, Groveland is the perfect place to settle in. The center of town in Groveland is 24 miles from the Big Oak Flat entrance to Yosemite, and there are a variety of lodging options that are even closer to the park. Best of all, it's near the beautiful waters and hiking trails of the Hetch Hetchy Reservoir, one of the least visited areas of Yosemite. For backpackers, Hetch Hetchy trails offer ideal early and late season conditions as it is lower and snow-free longer than the high country. Groveland is also near Carlon Falls and other recreational opportunities in Stanislaus National Forest.
From locations around Northern California, Sonora makes a good pit stop on the way to Yosemite. It's an easy drive from the San Francisco Bay Area and Sacramento so if you can get off a little early or even drive in the evening, you can get to Sonora in around three hours or less and not have to tackle any winding mountain roads in the dark. Many Northern California routes can connect to Highway 120, which goes through Sonora, Groveland and other nearby communities to the Big Oak Flat entrance to Yosemite. This highway becomes Tioga Road and leads to Tuolumne Meadows and the east side of Yosemite. Tioga Road is closed in winter due to snow, but Yosemite Valley is almost always open and the elevation of Hetch Hetchy is only 3,900 feet.
When I have a trip to Yosemite, I make my decision on where to stay outside the park based on what time I can leave the Bay Area. If it's late in the day, I might choose to stay in Sonora because it's an easy drive, even in the dark. If I'm leaving the Bay Area in the morning and want to take a hike or visit Hetch Hetchy, I'll drive to Groveland, so I'm closer to Stanislaus National Forest and the Big Oak Flat entrance to Yosemite.
In the following sections, I offer some suggestions for places to stay and things to do in the area, but there is much more information on the Visit Tuolumne County website.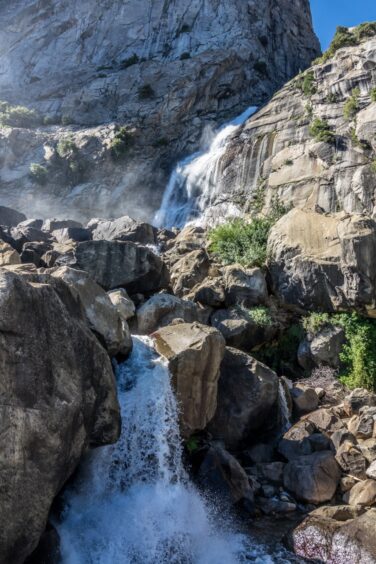 Groveland
Things to do in or near Groveland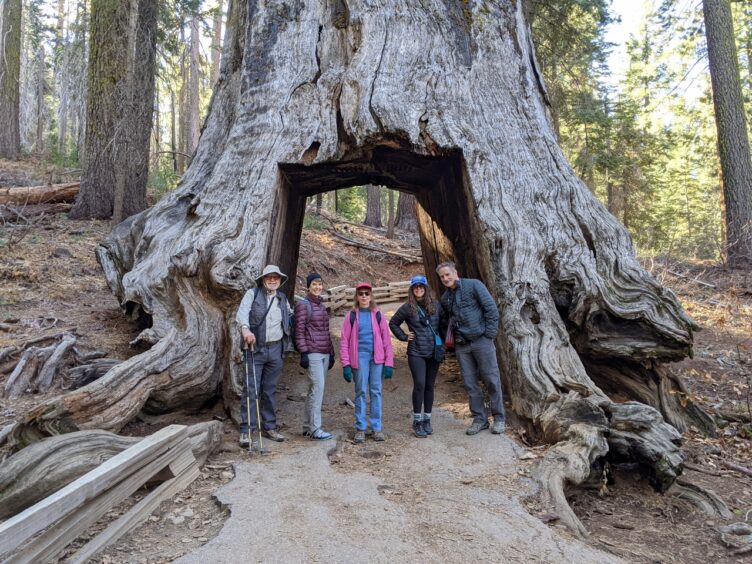 Places to stay in Groveland
Rush Creek Yosemite Lodge is on the outskirts of Groveland and it's only a mile and a half to the Big Oak Flat entrance to Yosemite National Park. It is a full-service facility with rooms, cabins, restaurant, large pool, spa services and recreational equipment. They can arrange guided trips to explore Yosemite or the surrounding area and are open year round.
Evergreen Lodge at Yosemite has been serving the area for over 100 years. It eight miles to the Big Oak Flat entrance to Yosemite and nine miles to Hetch Hetchy. It is owned by the same people who own Rush Creek Yosemite Lodge and offers similarly robust services and amenities.
Refer to the Visit Tuolumne County website to find other hotels, motels, B&Bs, and campgrounds in and around Groveland.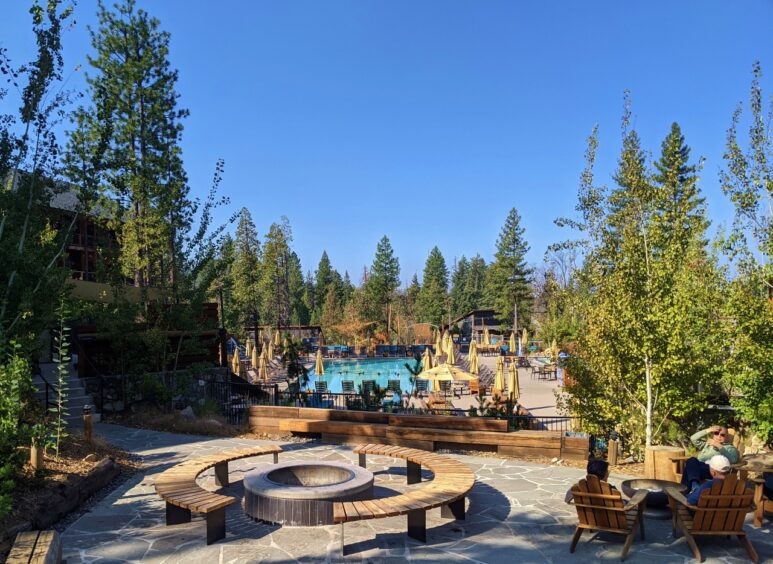 Guide Services in Groveland
Both services offer a variety of guided trips, tours and adaptive services.
Sonora
Things to do in Sonora
Shopping at boutiques, antique stores and shops along vibrant Main Street

Every second Saturday is Art Night on Main Street (year round)

At Christmas, downtown is decorated and extra-festive

Go wine tasting and visit local breweries
Taste hard cider at Indigeny Reserve, a family-run organic apple orchard on a 160-acre ranch with picnic tables and hiking trails
See a show at the Sierra Repertory Theater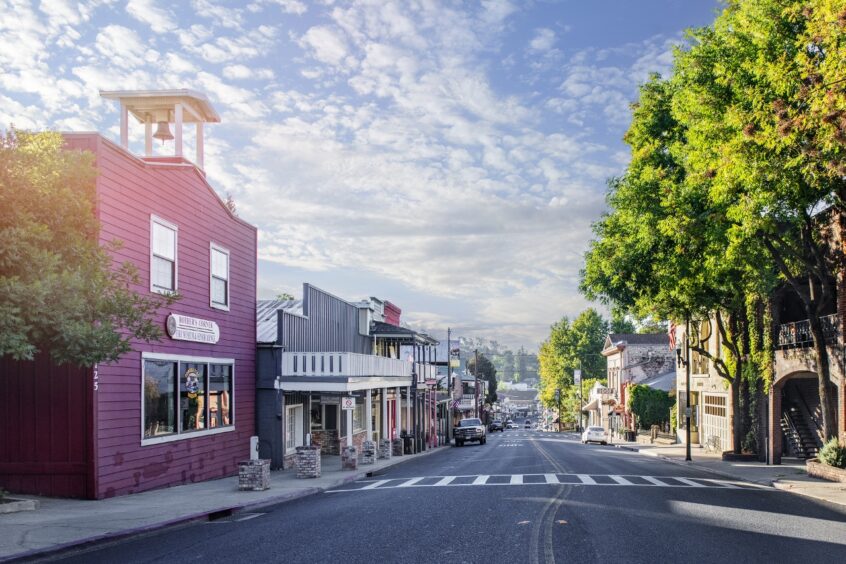 Places to stay in Sonora
Tuolumne County, including Sonora and Goveland, is rich with recreational activities and cultural diversions with many lodging and dining options. It's a great place to visit or extend a stay in Yosemite.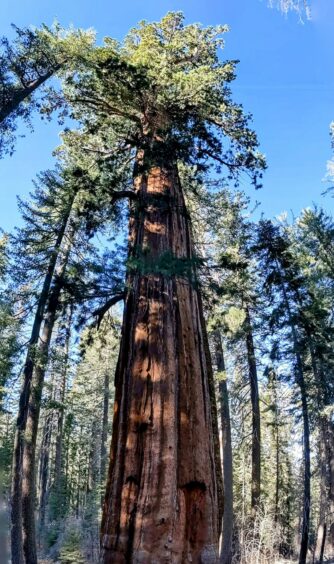 Disclosure of material connection: I was hosted by Visit Tuolumne County when I attended a writing conference but I've made personal trips to the area many times and my opinions are solely my own.