Kuhl makes pants for women and men that can work equally well for travel, hiking and backpacking. The fabric and quality of construction means that they are rugged enough for the backcountry and tailored enough to look good in town. I tried the Kuhl Trekr pants for women and found a great fit and excellent features for travel and hiking.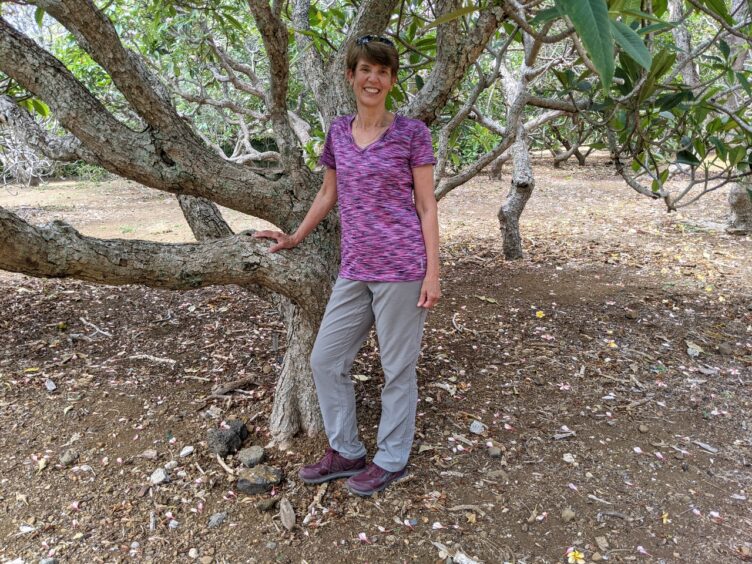 Like a lot of other women, I often have a hard time finding the ideal hiking pants for my body. I had been seeing a lot of recommendations from other women for Kuhl pants so I was excited to have the opportunity to test them. I chose the Trekr style because I liked the drawstring at the waist, the straight fit and ability to cinch it up to create capris. While I'm relatively tall and slim, I do have curves with a small waist and generous hips so the drawstring is helpful. I prefer rolling or cinching the leg when it's warm as I find the zipper line on convertible pants chafes the skin on my legs.
My husband, Steve, has been a Kuhl fan for many years and he chose the Navigatr model in the Stone color. He found also found that they straddled the town vs. trail line very well.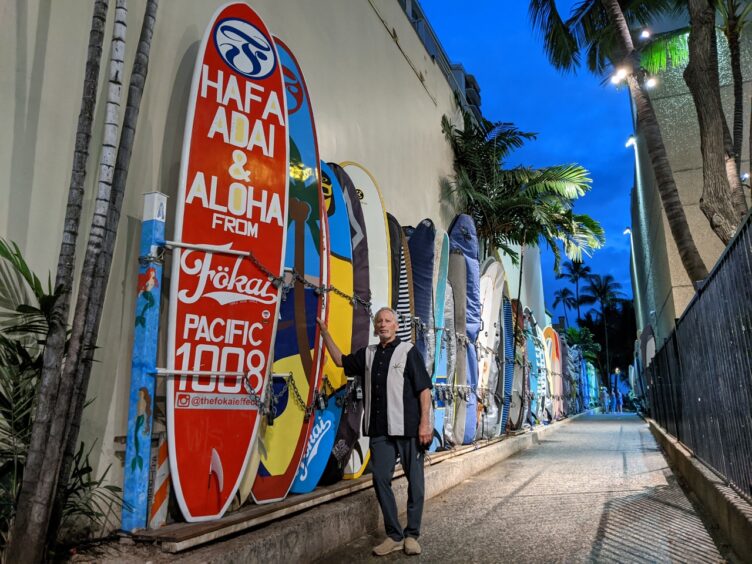 Sizing
The Kuhl Women's Trekr mid-rise pants with a straight fit were a home run. I debated between the size 8 and 10 because we all know how funky sizing can be. I can be a size 6 in some pants and a 10 can feel tight in others. I went with the 10 for several reasons: I tend to gain water weight at altitude, which is where I usually go backpacking; I sometimes sleep in my pants when it's very cold in my tent so I would rather have them a little loose; I want to be able to dry them in the dryer without worrying that a micron of shrinkage will render them too tight. The size 10 hit all those parameters. The size 8 might have worked for my 5'8", 132 lb frame on the right day but the 10 was very comfortable. I got a 32" inseam. Interestingly, I ordered some Kuhl travel jeans in a size 8 and 10 and returned both as they felt uncomfortably snug.
Fabric
The first thing I noticed is that the brushed Rekoil fabric felt so soft. They also had a nice weight to them, being a little heavier than my lightest hiking pants. The quality was excellent with sturdy zippers and snaps and no loose threads. I got the Stone color, which is a light gray that is very versatile. When I tried them on I liked how tailored they looked and could envision myself on an airplane, sightseeing in another country or hiking trails anywhere. They draped nicely down to my shoes.
Features
The Trekr pants had nice stretch and were comfortable on steep, uneven hiking trails with no pulling or chafing. The hip belt of my pack rested nicely on the waistband without pressing on the front snap. My Android Pixel 3 phone (3" x 6") fit nicely in one of the two deep front pockets. There were a number of hidden features that really are barely noticeable. Two zippered thigh pockets sit below the front pockets and only the small zipper pull in the seam gave them away. I could cinch the outer seam of the lower leg just above the knee but until I did, there was nothing that made this feature obvious aside from a double seam and slight thickness. The pull for the cinching was hidden inside the hidden thigh pockets. I reached in at the bottom of the pocket to feel around for the loop to pull. A quick pull and I had capris. There were no annoying outer loops or strings flapping around. There were two back pockets with hidden snaps. The waist drawstring was inside the waistband so it was not visible externally. It only pulled from the side seams, not the back. The one feature that I'd like to see is a drawstring that pulls around the entire waistband as it felt a little unbalanced to only be able to tighten the front.
If a shorter version was desired, the Trekr also comes in a Kapri style that drops below the knee and cinches to a pair of long shorts. Kuhl also has skinny and relaxed pant styles for women.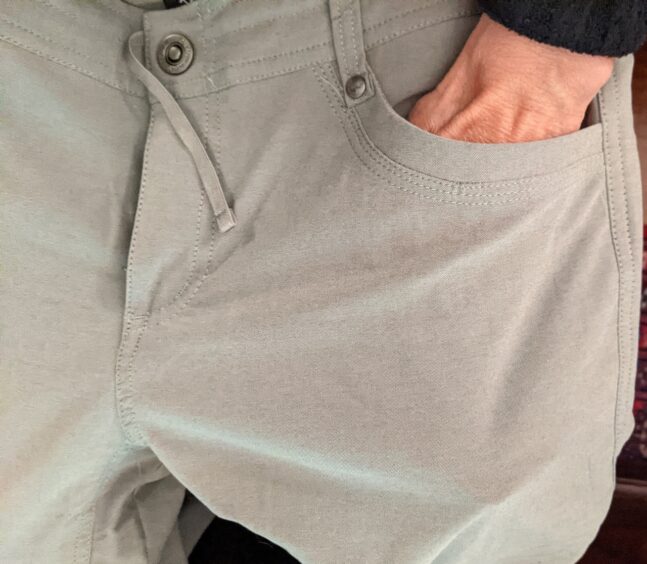 Travel
Steve and I were amused when we both dressed for a long flight to Hawaii, each in our Kuhl pants, but they were great for travel. Paired with a collared shirt they were tailored enough to make us look put together and not overly casual. The stretchy, soft fabric was very comfortable when sitting for six hours on the plane.
It was warm on the tropical island of Oahu but there was a chance of rain the day we went on a hike to the Koko Crater Botanical Garden so I wore my Kuhl Trekr pants instead of shorts. That's a notoriously warm and dry part of the island and we didn't end up getting rain. The pants performed well in the heat, being breathable and comfortable.
Steve wore his Navigatr pants paired with his favorite dress aloha shirt when we went to Roy's Waikiki Restaurant and took a stroll down Kalakaua Avenue one evening. The combination looked great.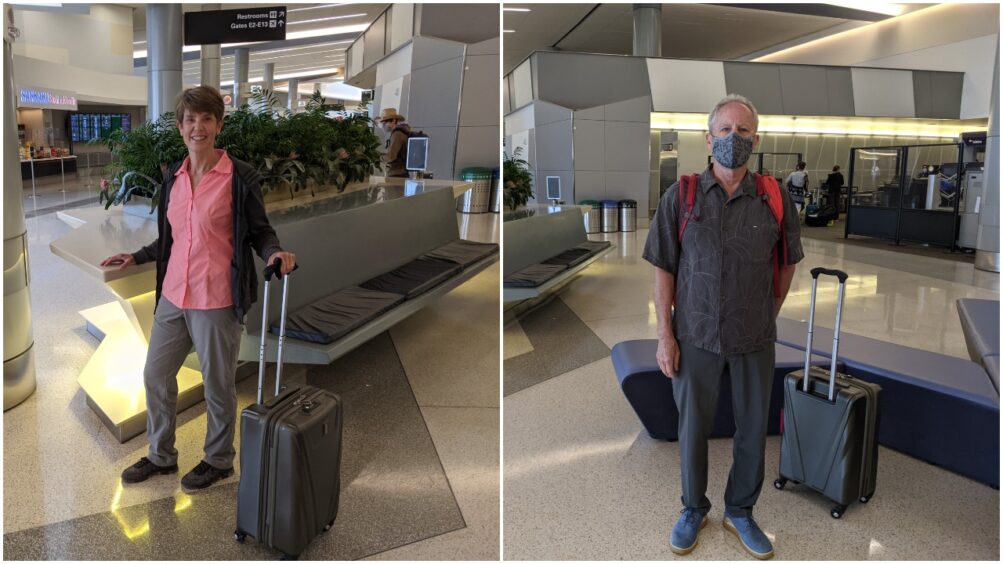 Washing
I look for ease of hand washing and drip drying when I'm on long backpacking trips and when we're traveling, especially on weeks-long trips through hot, humid southeast Asia. Since the fabric was a little heavier than other hiking pants I own, I wanted to test how practical it would be to hand wash and drip dry the pants with the expectation that pants would be dry within a day.
I washed the Kuhl Trekr pants and another pair of hiking pants that were about half the weight (but too sloppy-looking for me to wear for travel). The Kuhl Treker pants weighed 358 grams vs 175 grams for the lighter pants when dry; they were 718 grams vs 420 grams respectively when wet and lightly wrung out. When water hit the Kuhl pants, they were noticeably hydrophobic, with large blobs of water pooling in low spots. This could be a nice feature in a drizzle. It took a little longer for them to get saturated with water but with some kneading, they absorbed water. I hung them to dry side-by-side hanging upside down at about 10:30 am. By 10:00 pm, they were both dry to the crotch but the lighter ones had a couple of inches that were drier. By morning, both were equally dry. I was surprised that they did not have more of a difference in drying time considering the difference in weight. When traveling, I would normally take the extra step of rolling the wet pants in a towel to absorb water and that would have shortened the drying time. That's not practical for backpacking so I wanted to do the test with just light wringing. The Kuhl Trekr pants passed my test with flying colors.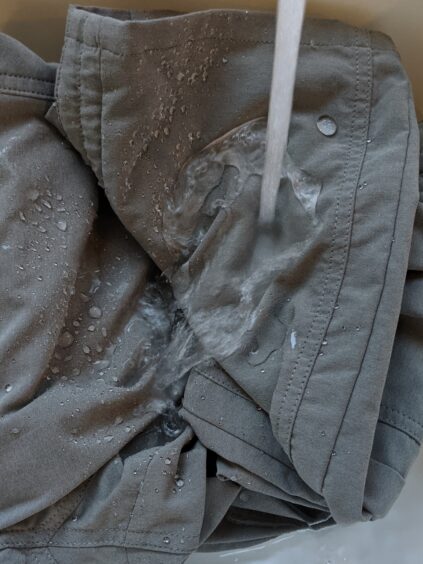 Summary
I can highly recommend the Kuhl Trekr pants for travel, hiking or backpacking. The manufacturing quality is excellent, the styling is tailored and they look nice on the trail or in town. Most importantly, they are comfortable with good stretch and nice feel against the skin and they are breathable in tropical temperatures and humidity. They have several nice features such as the waistband drawstring, hidden pockets and cinching of the leg to create capris. 
Steve was already a big Kuhl fan and he liked the versatility of the Navigatr pants for many of the same reasons I gave such as the tailored look that makes them ideal for travel as well as outdoor pursuits. In addition, the Navigatr pants have an elastic waistband for comfort, a hidden passport pocket and stealth cell phone pocket.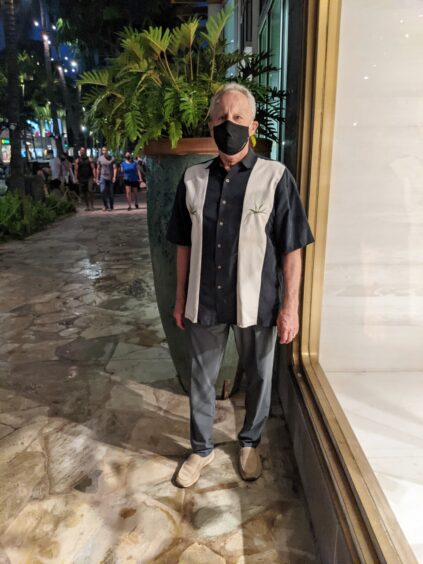 Information
Kuhl Trekr pants for women are available from Kuhl for about $90 in waist sizes 0-16 and inseam lengths of 28-34 inches. Colors include Stone (light gray), Charcoal (dark gray), Inkwell (blue) and Antique Rose (brick).
Kuhl Navigatr pants for men are available from Kuhl for about $90 in sizes 28-42 and inseam lengths of 28-36 inches. Colors include Charcoal (dark gray), Walnut (tan), Pirate Blue.
Photos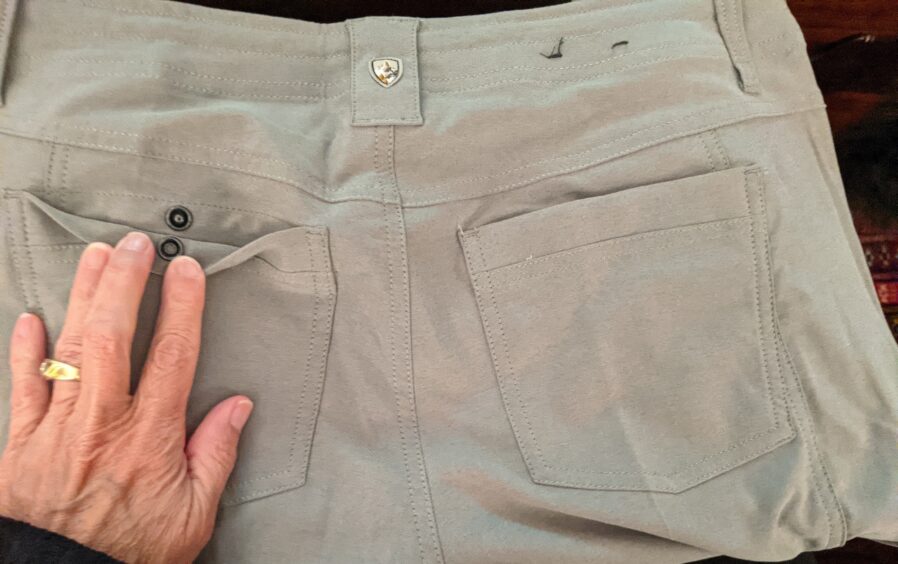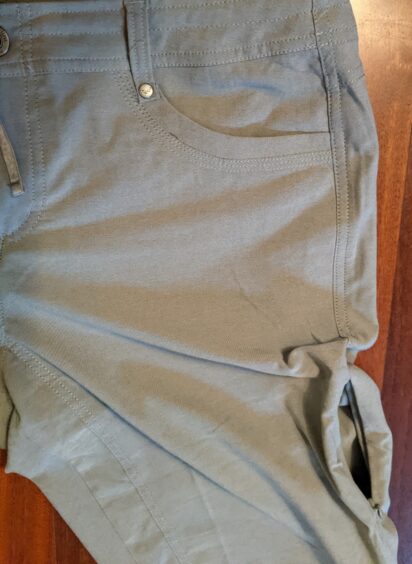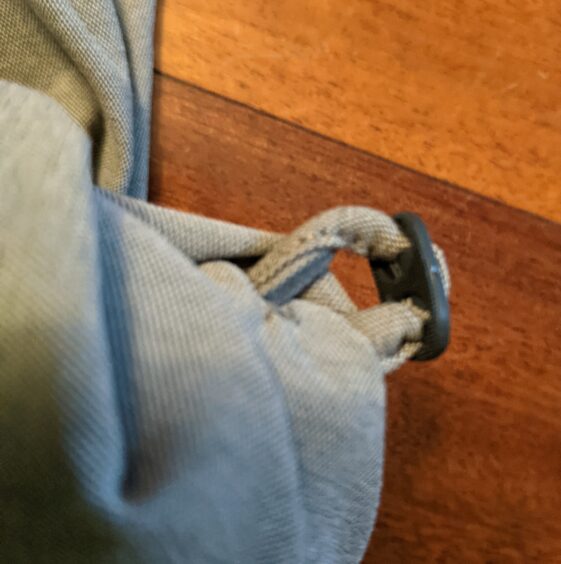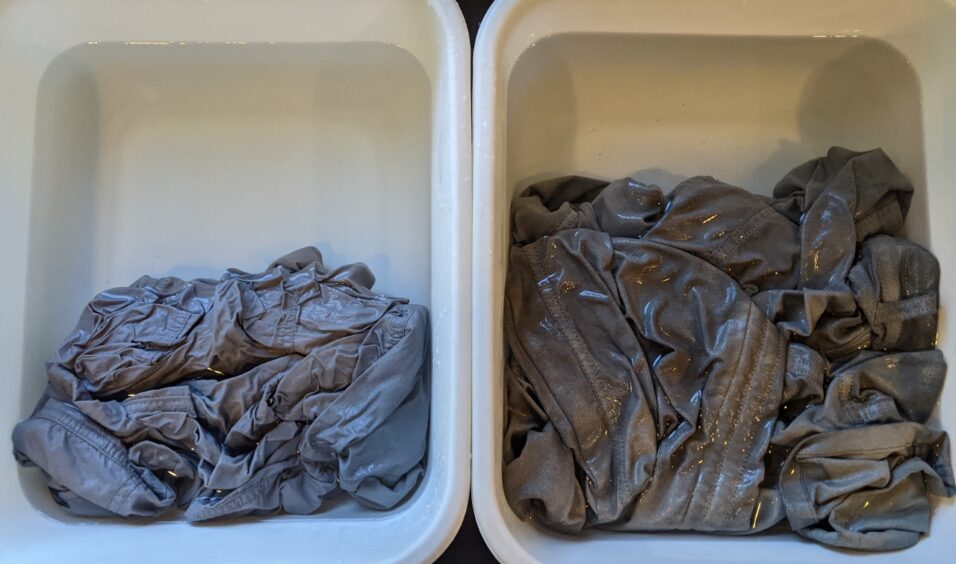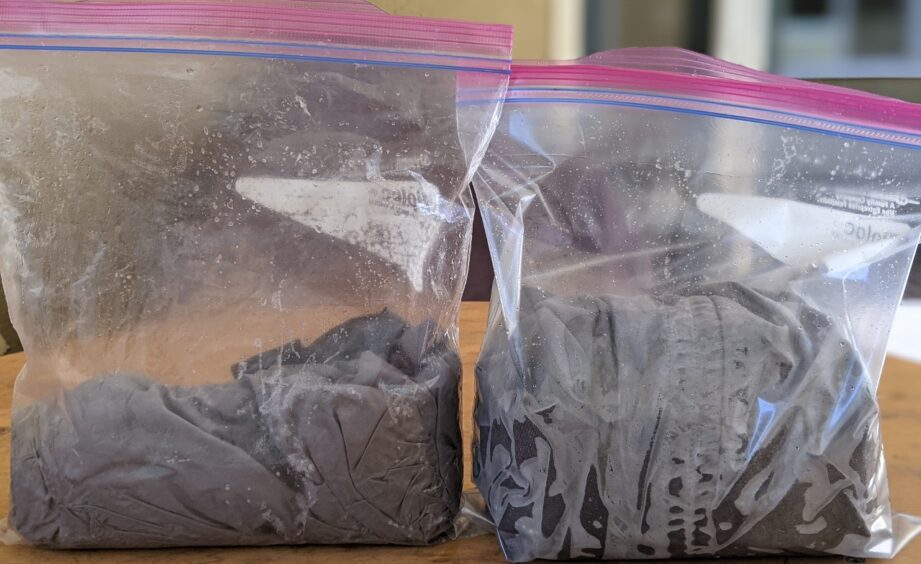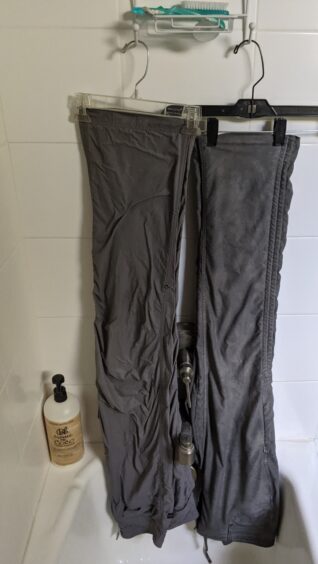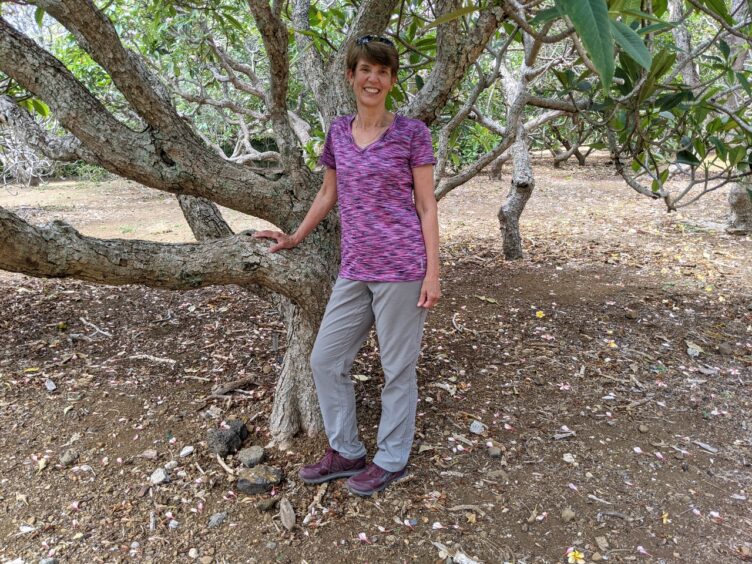 All photos by Inga Aksamit, unless otherwise credited.
Disclosure of material connection: I received a sample for testing purposes, but the opinions expressed are solely my own.