Memorial Day weekend opened with a glorious day of sunshine, gently warming the rain soaked vines of Napa County in the wettest May on record. We had planned a day of wine tasting for my cousin, Shelly, and her husband Nathan, who were visiting from the "Keep Austin Weird" city of Austin, Texas and we set off to show off the best of Napa. Texas wine country may not be as well known as Napa, but there it does exist and Shelly and Nathan have cultivated an appreciation of fine wines. The area we visited was approximately in the middle of the Napa Valley, which stretches 30 miles from North to South but is only 5 miles wide, and is within about an hour drive north of San Francisco by car.
Our full, but reasonably paced day included Darioush Winery (Napa) in the morning, lunch at Thomas Keller's Bouchon Bistro (Yountville), Whitehall Lane Winery (St. Helena) and Round Pond Winery (Rutherford).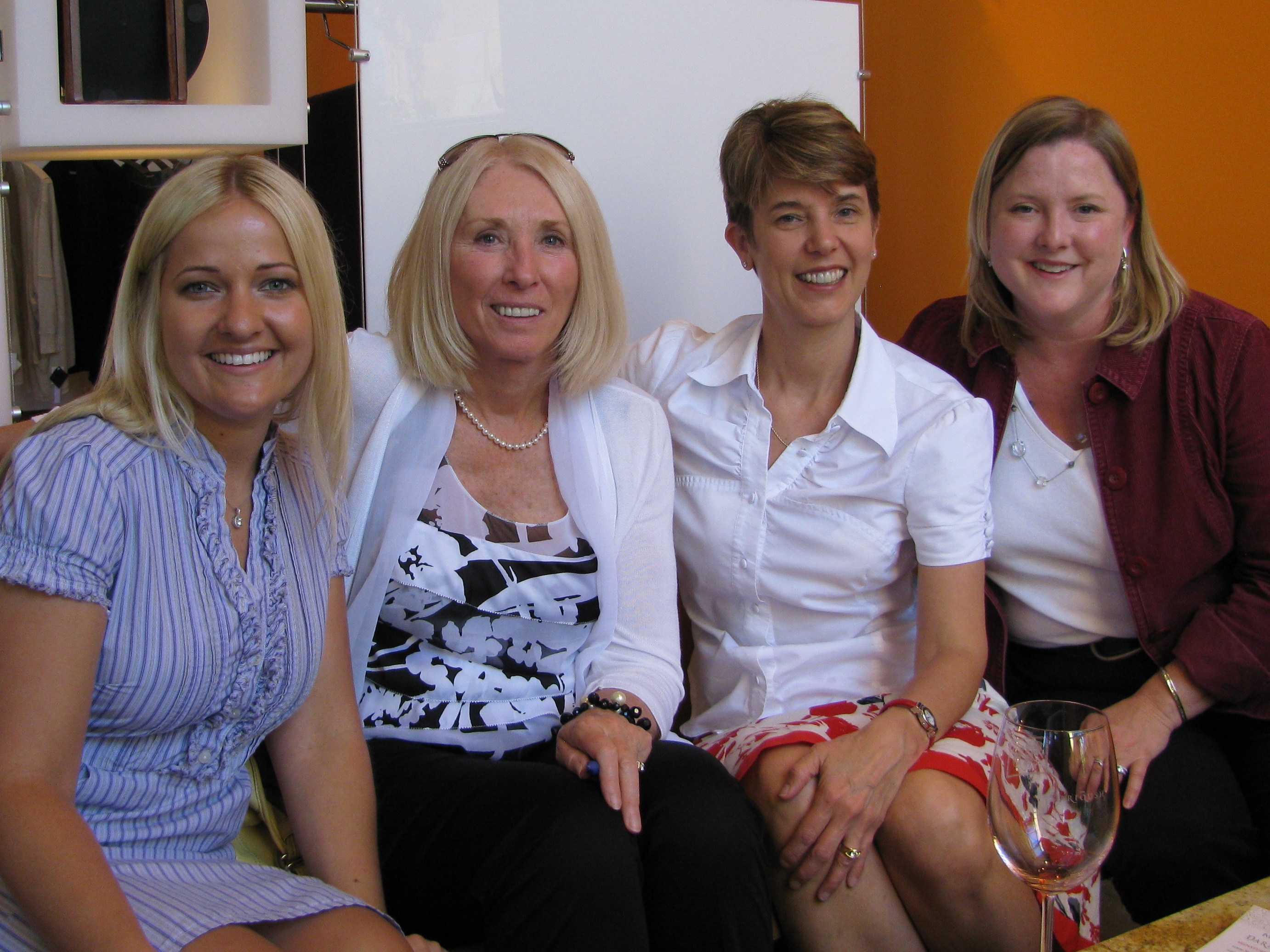 Darioush Winery
We headed to our first stop, Darioush, early in the morning as we had been forewarned that the tasting room would be busy throughout the Memorial weekend, and they weren't kidding. We arrived shortly before the 10:30 a.m. opening to find cars lined up in front of the imposing gate. Turning from the Silverado Trail the tree lined driveway provided a grand entrance, framing the commanding winery, evoking images of the ancient city of Persepolis. With the Vaca Mountains in the background, lustrous formal garden and pond dotted with broad-leafed lily pads, the winery creates an impressive presence. A bevy of valet staff surrounded our vehicle, opened all four doors at once and set the tone for the high level of personalized service provided throughout our visit. We were greeted at the front door by guest services manager Deanna Dwyer who guided us to the bright, elegant tasting room and gave us a brief history of the winery. Darioush Khaledi and his family emigrated here from Iran, and after enjoying success in business fulfilled his lifelong dream of creating his own wines. His native Persian lands are known as the cradle of wine cultivation possibly dating from >5,000 BCE (in contrast to the estimated start of wine cultivation in France of 500 BCE) and Darioush is featured in the book, From Persia to Napa: Wine at the Persian Table. It is evident that Khaledi takes pride in every aspect, from quarrying the blocks of stone in Iran to build his winery to hiring Steve Devitt, a 4th generation California winemaker, a rarity in a state that attracts many residents from far off lands.
We enjoyed all five of the high quality wines we tasted at Darioush. Our two favorites, a highly subjective matter of personal taste, were the 2008 Signature Chardonnay and the 2006 Signature Cabernet Franc. The Chardonnay impressed us with the nuanced flavors resulting from slow, even ripening of fruit resulting from in the cool, drought-stricken year. The Cab Franc, often used as a blending wine, was made with 100% Cab Franc grapes from the cooler Carneros region at the southern end of the valley, and we savored the intense but well balanced fruit flavors.
We found the level of service to be quite high at Darioush, with attentive and knowledgeable staff who enjoyed sharing information to enhance our tasting experience.
The tasting room is open from 1030 a.m. to 5 pm and reservations are not required. Reservations are not required to taste wine in the visitor's center, except for groups of eight or more. The cost for tasting in visitor's center is $25. Private tastings are available on a reservation basis, and range from $50-300/person, depending on the experience.
We made our wine selections (and two logo glasses as mementoes of their California trip for the out of town guests) and headed off to lunch at Bouchon Bistro in Yountville.
Darioush Winery
4240 Silverado Trail
Napa, California 94558
707 -257-2345
Go to Part II to read more.